Holy Communion - A Clarifying Word

That which we value highly, we administer wisely and faithfully!

Bethlehem congregation confesses and affirms what the Bible teaches, namely that in this sacred meal Jesus Christ is truly present with His body and blood in, with, and under the bread and wine, given for the forgiveness of sins.

Our Church practices Closed Communion, the accepted practice of the Church catholic since the Apostolic age. Closed Communion is the Scriptural and historic practice of limiting participation in the Lord's Supper to those who have been catechized (instructed) and examined in the truths of the Christian faith and who have promised to believe, teach and confess all that the church in which they will commune believes, teaches and confesses.

Participation in the Lord's Supper at Bethlehem Evangelical Lutheran Church, where Lutheran teaching and practice are the definitive marks of our identity, is a privilege ordinarily reserved for confirmed members, in good standing, of congregations in The Lutheran Church—Missouri Synod and synods with whom we are in Altar Fellowship (in North America: Evangelical Lutheran Church of Haiti, Lutheran Church-Canada and American Association of Lutheran Churches). Such individuals have been instructed and through faith confess the teachings of these Synods as the true and correct exposition of Holy Scripture.

The most loving and honest practice, when this instruction has not been received and/or  this confession  cannot be  made,  is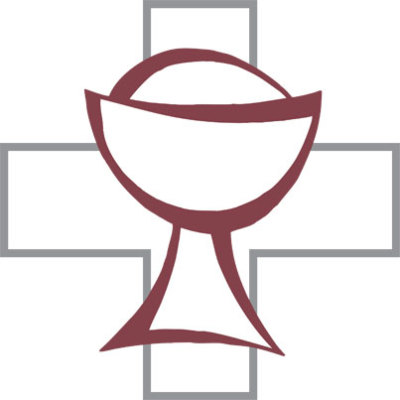 comes to distributing the Lord's body and blood. Our thanks to you for honoring the Scriptural teaching and practice.

All communicants are asked to Register by signing the Registration sheet in the Narthex . Please note that in registering you affirm that you have examined yourself (1 Cor. 11:27-28; 2 Cor. 13:5) that you acknowledge, confess, and repent of your sins*, and by God's grace, as the Catechism also teaches, intend to change such sinful behavior in thought, word, and deed and live a godly life in accord with God's Word. If this is not your intent and you commune, you do so untruthfully and will not receive the Lord's Supper to your spiritual benefit, but to your great harm (1 Cor. 11:29).

For those who have not espoused the doctrines of the Lutheran Church (or those Lutherans who are inactive) and wish to receive the body and blood of Jesus as He reveals Himself to us in the Sacrament of Holy Communion, the essentials of teaching, learning, and confessing can be obtained from the Pastoral Ministry at Bethlehem Evangelical Lutheran Church. Inform the Pastor of your desire and he will assist you.

You may direct questions to the Pastor or Duty Elder. Communicants are ushered forward by row. Please receive the host upon an open palm. The Chalice (or common cup) is available at every table. The Duty Elder will offer the individual cups and is followed by the Pastor who will offer the Chalice.

for an individual not to commune. The intent of this practice is not to offend but to honor and obey the Word of Christ. If an individual would find it meaningful to come forward during the distribution to receive a spoken blessing, the Pastor can be signaled to that effect by keeping your hands beneath the communion rail.

Since participation in this Sacrament is based on complete agreement and unity in all doctrine, and since Christian Churches vary widely in their teachings even about the Lord's Supper, first time visitors desiring to commune are asked to speak to the Pastor prior to participation in and reception of the Blessed Sacrament.

Lutherans who are inactive (i.e., not currently members in good standing), who have not communed in the last six months or more, and/or guests who are formerly "Missouri Synod" should speak to the Pastor prior to communing also. Scripture teaches that pastors are shepherds and overseers, who have divine authority and "a terrible responsibility" being held "accountable for [the] flock" (Ezekiel 34:10), especially when it

_________________

*including irregular worship, cohabitation outside of marriage, any immoral or adulterous relationship, embracing false doctrines (e.g., evolution, pro-abortion/pro-choice, homosexual marriage) and holding membership in Freemasonry.